About Ashley Borrow: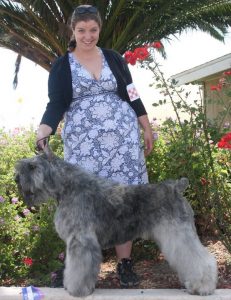 Ashley has a long history of working with amazing animals – including rehabbing problem dogs for rescues. She lives for dogs, loves working with them to make them look their best and feel loved while doing it, and enjoys creating a community for sharing her love with others.
Prior to getting into grooming, she was a licensed cosmetologist through Paul Mitchell. She apprenticed with a top show breeder and is the only hand-stripper on the central coast.
She and her family, Nick and Taylar, are the owners of All About Dogs and live on site. They were previously based in Cayucos.
About Kristin Tara Horowitz: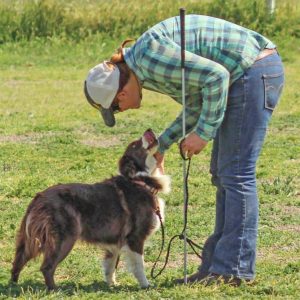 Manager of All About Dogs' stockdog program and agility facilitator.
She got her start at 12 as a Junior handler in the conformation ring and pretty much started doing everything you could possibly want to with Aussies (obedience, tracking, agility) until settling into full commitment to stockdog training ten years into it with her first stockdog, forming the basis for her hobby breeding kennel: Tara. She has trained her dogs to elite levels in agility, as well.
She runs two businesses with her husband in San Luis Obispo, California: an outdoor sporting events company and a rock climbing club/gym chain. She has identical twins, too!