About Ashley Borrow: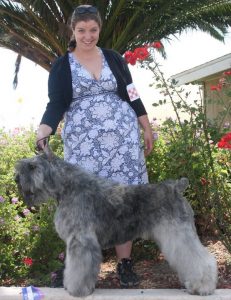 Ashley has a long history of working with amazing animals – including rehabbing problem dogs for rescues. She lives for dogs, loves working with them to make them look their best and feel loved while doing it, and enjoys creating a community for sharing her love with others.
Prior to getting into grooming, she was a licensed cosmetologist through Paul Mitchell. She apprenticed with a top show breeder and is the only hand-stripper on the central coast.
She and her family, Nick and Taylar, are the owners of All About Dogs and live on site. They were previously based in Cayucos.