Conformation handling classes for showing your dog!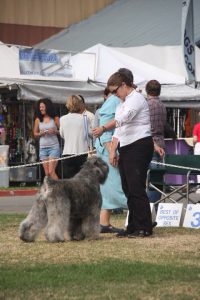 Thursdays @ 4 pm in the winter – $10 donation
Do you have a purebred dog registered with an organization that hosts conformation shows? Let's get you in the show ring!
You'll discover what amazing teamwork feels like as you train your dog to stand for evaluation, work on your own movements along with his or hers, and make your dog look its best.
Adult and kid friendly – must be at least 8 years old.
Bring comfortable clothing with pockets, or a bait pouch, filled with soft and small treats.