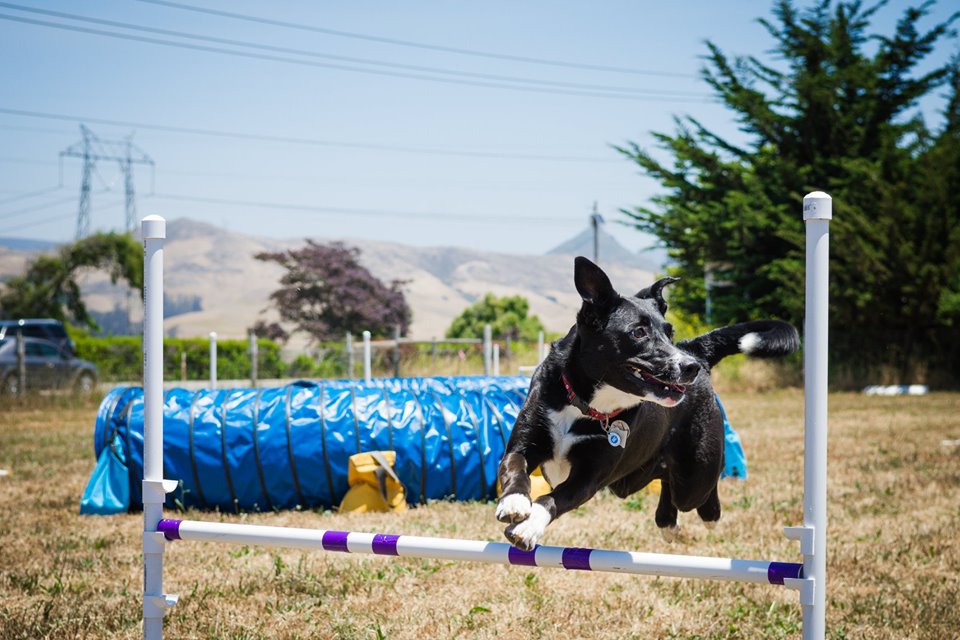 Temporarily suspended! – The pandemic has taken all our time and we haven't had a chance to bring this back. Get on our mailing list for updates!
Looking to get exercise with your dog, marvel at your teamwork and his or her enthusiasm on obstacles?
The soil field is available for rent for experienced handler:  you must have titled your dog in at least beginner levels or completed a beginner level agility course with contact obstacles. We have all-new contact obstacles and tunnels! $20/hour field rental – must have waiver on file or bring with. We recommend flat buckle collars and 6′ leashes.
We highly recommend classes by the Canine Academy, in Atascadero.